How To Treat A Chipped Tooth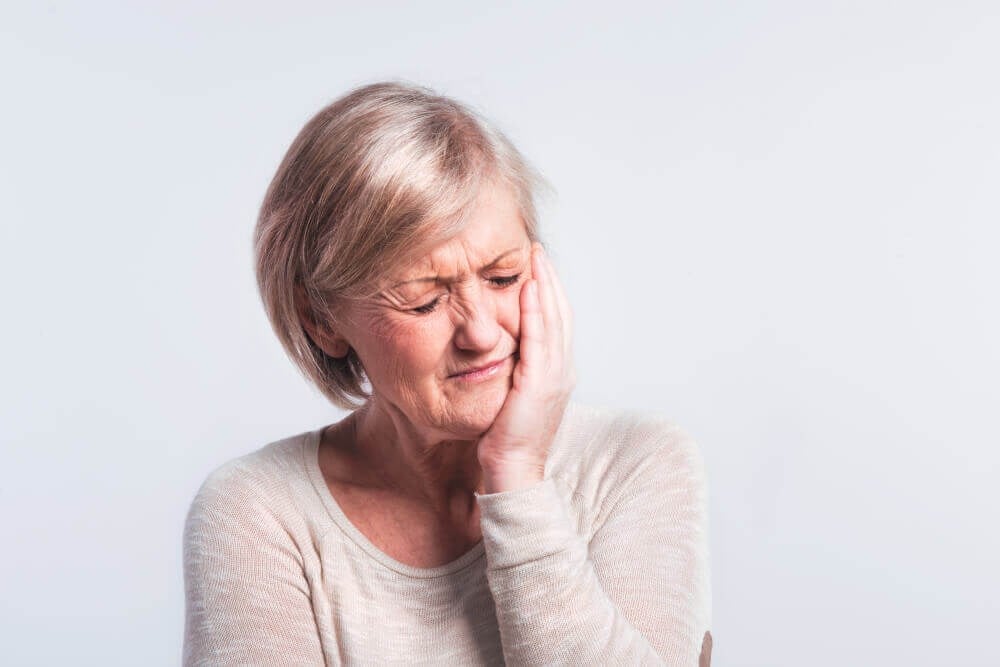 MY TOOTH IS CHIPPED. WHAT DO I DO?
Tearing open a package, playing sports, and eating chicken wings are everyday activities. Nevertheless, these might cause a chip in your tooth. Chipping your tooth might not cause pain, but the tooth will have to be repaired. In case you or a family member chip a tooth, then get in touch with a dentist in Crystal Lake, IL for care. At DentalWorks - Crystal Lake, our experienced team will perform a thorough dental examination to evaluate your teeth and the chip and after that, we provide a customized treatment plan to revive your smile. Keep reading to find out about common ways teeth get chipped, what you need to do when you or someone you know chips a tooth, ways your dentist might repair a chip, and also tips to prevent chipping your teeth.
COMMON WAYS TO GET A CHIPPED TOOTH
There are lots of ways you could chip your tooth, but the most common are biting hard candy, a sports injury, and accidentally tripping.
MISHAPS
However careful you try to be, there'll always be unexpected injuries. Falling can result in a chipped tooth. Automobile accidents can also give you a chip in your teeth.
PLAYING SPORTS
Playing either non-contact or contact sports present the chance for dental issues, such as chipped teeth. In case you aren't using a mouth guard when performing any activity, you are at higher danger of chipping your teeth.
BITING SOMETHING HARD
Biting on something hard is a way to get a chip in your tooth. Often, people bite hard candies, ice chips, and meat on the bone (chicken wings or ribs). Although corn on the cob might appear tender, biting the cob is a way to get a chip.
USING YOUR TEETH INSTEAD OF A TOOL
The primary purpose of your teeth is to eat, thus a common way to get a chip in your tooth is using your teeth for another reason. This could be using your teeth to open a bag, pry something apart, or other things that needs to be done with a tool.
IMMEDIATE ACTION AFTER YOU CHIP YOUR TOOTH
Once you or somebody in your household chips a tooth, then speak to your dentist in Crystal Lake, IL to schedule a visit. If you aren't in pain, then you most likely don't require emergency attention and can wait for a couple of days to see your dentist. As you wait, make certain to keep your mouth clean using twice daily flossing and brushing. Make sure you remove any food particles that can get trapped in the edge of the chipped tooth. You might also wish to rinse with mouthwash to prevent bacteria from getting into your tooth. When you have any swelling or discomfort, take a non-prescription pain reliever and then apply a compress to your cheek. Even in case you don't feel any discomfort and you're okay with a chipped tooth, you should still schedule an exam with a dental practitioner. A chip in your tooth may weaken your tooth and put you at higher risk for an infection and cavities. Treatments for a tooth that has been chipped are often fast and simple; however, a chipped tooth that doesn't get treated may cause pain and lengthier treatments, such as a root canal or extraction.
REPAIRING YOUR CHIPPED TOOTH
To select the correct treatment, your dentist will conduct a dental examination. They might use x-rays to confirm the degree of the damage and they can suggest the right procedure. Based upon the size and seriousness of your chip, they can suggest veneers, bonding, or even a crown.
CROWN
A crown might be needed in case you chip a bigger part of your tooth. A crown is made custom to fit snugly over the whole tooth, which provides more protection and strength in comparison to other choices. Based on where your chipped tooth is, you might choose a crown that is made from metal, ceramic, or metal covered in porcelain.
BONDING
To fix little chips and heal your tooth, bonding could be suggested. Utilizing the exact same composite resin used in fillings, a dental practitioner puts the material on the tooth and fills in the lost section. After the resin is set, the tooth will be polished for a result that's natural-looking and smooth.
VENEERS
When a chipped tooth isn't a serious issue, but you don't like how your smile appear uneven, you might get veneers. Thin shells secured to your teeth, veneers are custom designed to help your teeth look much more attractive. With proper maintenance, veneers usually last longer than a bonding treatment, which means you might think about veneers in case you are tired of getting your bonding re-applied.
AVOIDING CHIPS
Although it isn't possible to prevent injuries, there are a few things that might lower your chance of getting a chipped tooth. Stop using your teeth for anything other than eating. Taking the time to use scissors may wind up saving you a great deal of trouble if you don't get a chipped tooth ripping open something. Stop chewing ice and hard candy. Cut corn from the cob and meat off the bone before you enjoy it. Keep your teeth strong and healthy by flossing and brushing daily. You also need to schedule visits at a dentist in Crystal Lake, IL for dental health examinations as well as cleanings. Fixing any new problems, including cavities, will keep your teeth strong. In the event you or your kid plays sports, then talk to your dentist about a mouth guard. At DentalWorks - Crystal Lake, we provide custom mouth guards made from high-quality materials to protect your gums and teeth.
DEAL WITH YOUR CHIPPED TOOTH
In case you or your family have chipped a tooth, then call a dentist in Crystal Lake, IL to schedule a consultation. At DentalWorks - Crystal Lake, we will fix your chipped tooth with bonding, veneers, or a crown. Whichever treatment you select, your team will personalize your plan to match your requirements.